The Ministry of Health & Family Welfare has approved a 'Governing Body' for the Tairunnessa Memorial Medical College, which is responsible for ensuring that the highest levels of educational and administrative standards are set and maintained. A number of committees Academic Council, Courses and Curriculum Committee, Selection Committee, Tender and Purchase committee assist the administration to ensure smooth functioning of the college.
College Administration
The principal of the college is responsible for day-to-day administration, human resources management and management of educational programs. The academic departments consist of Professors, Associate Professors, Assistant Professors and Lecturers.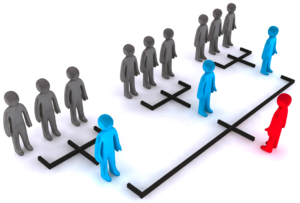 Towards a healthier humanity
Tairunnessa Memorial Medical College is geared towards providing excellent broad-based education with a focus on professional development for the students to equip them with knowledge, skill and attitude necessary not only to address the priority health problems of the community but also to acquire a firm basis for future training and studies. Helping students to Acquire a KNOWLEDGE and UNDERSTANDING of health and its promotion, and of diseases. Their prevention and management, in the context of whole individual and his or her place in the family and the society. ;
The present campus of the college is located, 9 KM from The Shahjala Internation Airport, at Konia of Gazipur City ( near Boardbazar ), the medical college, including the hospital, stands on the Dhaka-Mymensingh highway-just outside the capital city.
The administrative offices and academic departments are housed in a campus surrounded by a picturesque lush green environment of the area.
The buildings are well furnished and suitably equipped to accommodate classrooms, seminars, dissection hall, laboratories, museum, library, students' common rooms and snack shop.